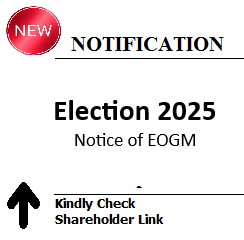 Who We Are:

We are a Public Limited Company with a paid up capital of Rs.10.000 Million with registered office at Suite No.213 RSM Square, Shaheed e Millat Road off Shahra e Faisal Karachi.
Vision:
To develop the company on ethical and professional grounds to provide the best manpower solutions and allied services.
Mission:
To believe in the highest standard of corporate behavior towards everyone we work with and to build a value added relationship by providing reliable solutions for human resource and allied services.
Why outsource with CSL:
Collateral Services Limited has a rich experience of HR solutions and has the expertise to look after its customers.
Outsourcing service by CSL present a unique model where a number of HR processes have been seamlessly amalgamated for providing services to customers. CSL acts as HR/Services Provider that recruits, hires, and places a workforce as per customer's requirements within a very short period.
Above all, outsourcing by CSL is a partnership a constant two way conversation with the aim of making your business work better at a lower cost.