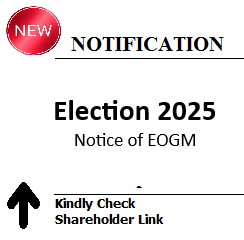 Company Profile:
Collateral Services Ltd (CSL) is a Public Ltd. Company, incorporated on 17th December 1998 with paid up capital of Rs.10.000 Million.
CSL is managed by senior and skilled specialized bankers CSL is registered with Securities Exchange Commission of Pakistan and a member of the Pakistan Banks Association (P.B.A) and also the corporate member of Karachi Chamber of Commerce and Industry Karachi.
CSL believes in quality services at competitive costs to maintain the credibility among our existing and prospective customers nationwide.
Collateral Services Ltd is owned by thousands of shareholders, mostly ex-Habib Bank employees. It is run by a Board of Directors, all of them, are currently ex-senior executives of HBL.
We operate as General Order Supplier for goods and services for large Government / non - Government institutions, following all rules & regulations in a transparent manner.